Get the mortgage you need from your local bank.
Key Features
Competitive Rates
Personal Attention
Quick Decision Making
When you choose home mortgage loans with First Pryority Bank, your lender is your guide from start to finish, tailoring your loan to your needs. And since our lenders are local to your community, they have the first-hand knowledge and professional network to support you from application to closing. We believe in our communities and in building relationships. It's more than just a mortgage, and we're more than just your lender: we're your neighbor.
Tulsa Mortgage Department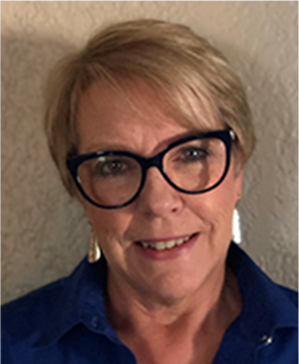 Sarah Thompson
Operations Manager Mortgage Division
918-630-4181
NMLS # 1238323
She is also a licensed Loan Officer
She has 18 years of experience in the Mortgage industry.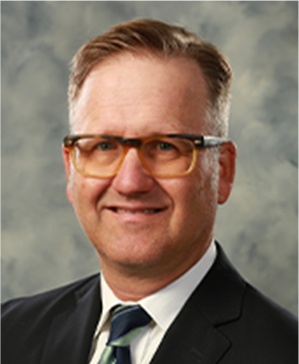 Jeff Conway
Mortgage Loan Originator
918-264-9850
NMLS # 1038033
I am a native Oklahoma and was born and raised in Ponca City. I attended Oklahoma State University where I graduated with a major in Marketing and minor in Business Administration. I have been in the mortgage business in multiple capacities spanning the previous 15 plus years. In my spare time I enjoy hunting and fishing at my farm and spending time with my children, Lauren and Logan. I am currently on the board of Tulsa Little League and a member of Tulsa Elks Lodge #946.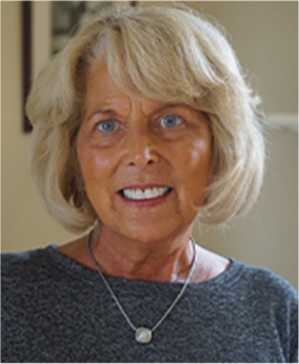 Sarah Hadrava
Mortgage Loan Originator
918-381-2238
NMLS # 134700
I live in Broken Arrow and share 6 children and 10 grandchildren and great grandchildren with husband Dave. I owned my own mortgage company for nearly 18 years. I have built my business through personal relationships through the forty plus years in the industry. I am enjoying my last years in the industry here at FPB!
Details
Whether you're a first-time homebuyer or looking to refinance, we offer competitive rates, customized repayment terms, and localized processes. We offer a wide selection of home loan solutions that can be tailored to fit your situation. We make home sweet home simple and convenient.
Conforming Conventional Home Mortgage Loans conform to Fannie Mae and Freddie Mac guidelines set by the Federal Housing Finance Agency (FHFA). You can buy a primary residence, second home, or rental property with most conventional loans and have a choice of fixed rates, adjustable rates (ARMs), and various term options.

FHA Home Mortgage Loans are insured by the Federal Housing Administration, which allows lenders to offer mortgage financing to homebuyers who may not meet the qualifications of conventional loan programs. Because they are government-backed loans, the requirements are a little more flexible. FHA loans are great for first-time homebuyers and repeat buyers. The biggest advantage is the down payment requirement.

Jumbo Home Mortgage Loans are any home loan that exceeds a specific threshold called the conforming loan limit. Currently, the 2021 conforming loan limit for a single-family home is $548,250.

VA Home Mortgage Loans are a special type of mortgage option designed to provide long-term home financing to active military members and veterans and are guaranteed by the United States Department of Veterans Affairs. VA home mortgage loans have more flexible requirements, like a wider credit score threshold than many other loan programs. You served your country, and we are so grateful for that. Now let us serve you with special financing just for veterans.

The Native American 184 Home Mortgage Loans are specifically designed for American Indian and Alaska Native families, Alaska villages, tribes, or tribally designated housing entities. With Native American 184 home mortgage loans, borrowers can get into a home with a low down payment and flexible underwriting. These loans can be used, both on and off native lands, for new construction, rehabilitation, purchase of an existing home, or refinance.

Rural Development Home Mortgage Loans give low- and moderate-income borrowers the ability to purchase or refinance a home located in an eligible rural area with no down payment.

ITIN Loans provide financing to those borrowers with VISAs and ITINs. Borrowers who may qualify for this loan type include a borrower with an ITIN (Individual Tax Identification Number) and a VISA permitting residence in the United Sates. To be contacted our ITIN specialist or for more information APPLY FOR ITIN HERE. Para asistencia en español con su solicitud favor de llamar a Allie Jimenez as 918-369-2424 (tel:918-369-2424)
Must be 18 to apply.
Rates depend on individuals credit history and underwriting factors.
All loan products are subject to credit approval.
Loan programs, rates, terms and conditions are subject to change at any time without notice.
This webpage provides links to other websites we do not operate. We recommend you review their privacy and security policies.
Rural Development Home Mortgage Loans borrower may be responsible for closing costs.
All loans are subject to bank approval.